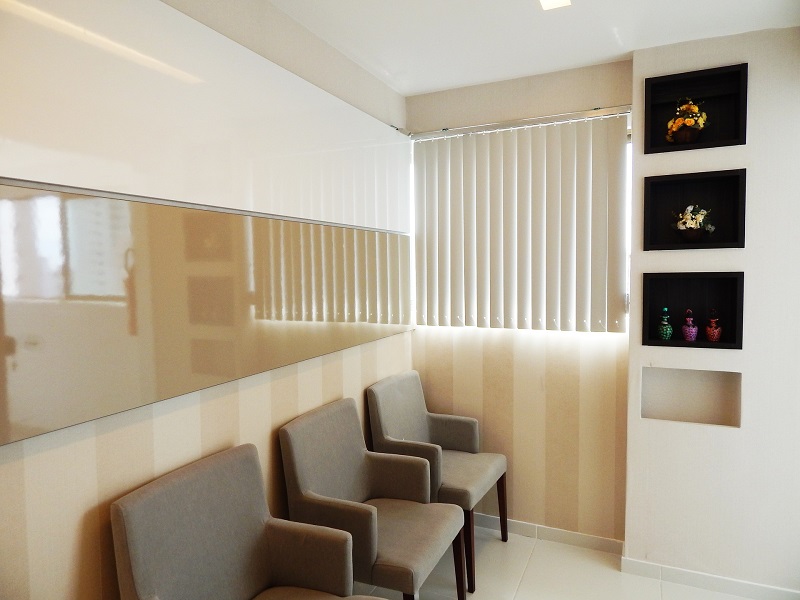 Some people experience annoyance or stress when going in for their healthcare appointments enacting a strategic healthcare waiting room design can better the experience for patients and visitors. Their first impression and ability to wait in a welcoming and calming area sets the tone for the rest of the patients visit. While the patient experience must be first-rate, the healthcare waiting room design should also consider how it will have an impact or rather, lessen any impact on the receptionists or doctors work.
Welcoming Wait
Creating a warm and welcoming reception area will help put your patients at ease. An open, brightly lit room is always more friendly than a dark and cramped space. Instead of the harsh fluorescent overhead lights, that can feel too sterile for a comforting environment, use warmer toned lights, or off-set the colors with wall-mounted fixtures and table lamps. Painting the walls with a neutral or otherwise calming color can make the waiting area feel bigger yet quite cozy. Finish decorating the room with homey touches, like a coat rack, coffee tables, wall-art, and potted plants. If your medical office does not have carpet flooring, consider laying down some area rugs. Trying to make the waiting room feel more like a living room can help calm your more anxious patients.
Accommodations
The seats should be comfortable, easy to clean and be able to accommodate the variety of patients who visit. Wide seats with armrests tend to be the most convenient and most accessible for people of all ages, heights, and sizes. Leave out plenty of reading material, either informative brochures, newspapers, and magazines, for people to enjoy while waiting. Some offices have a T.V. in their waiting area to provide entertainment instead. Keep this on a family-friendly channel at a low volume with captions. If the practice also sees a lot of kids, be sure to have some toys and books available to keep the younger visitors occupied. Another nice touch in any waiting room is a water dispenser for parched patients.
Receptionist Work
Since the front desk is likely where the receptionist is handling check-ins and check-outs, answering calls, processing payments, and more, a clear separation is crucial from the waiting space and their working space. Staff wont want to disturb patients with excess noise. However, maintaining some privacy for the receptionist is essential, too, since they are handling personal and secure medical information. Set the welcoming desk away from the rest of the waiting room design, but leave a clear visual path between the two to maintain that welcoming feeling. The noisier office equipment, like fax machines and printers, should go towards the back of the reception area to further reduce distractions, and keep sensitive documents away from prying eyes.
Choose Edwards & Hill for Your Healthcare Furniture and Design Needs
Are you ready to redesign your hospital rooms to further promote healing and wellness? Edwards & Hill can help you design and install the perfect designs for your medical facility. Edwards & Hill is a leading office, education, medical, and hospitality furniture provider with high-quality design and installation services for any style or scale. If you are ready to get your hospital room design started, contact us online or give us a call at 301-317-4250. For more furniture design tips, follow us on Facebook, Twitter, LinkedIn, Pinterest, Flickr, and YouTube.
EDWARDS & HILL WAS RECOGNIZED BY LIVE! CASINO & HOTEL & THE MARYLAND WASHINGTON MINORITY COMPANIES FOR OUR 20TH ANNIVERSARY!
The post Better Healthcare Waiting Room Design appeared first on Edwards & Hill Office Furniture.