If you want to try something different today, check this stuffed jalapeno peppers recipe by Simply Mamá Cooks on YouTube! It has a creamy, crunchy, and yummy flavor that will surely satisfy your stomach. It is also very simple and easy to make, so share this with your family or loved one, and you won't regret it. Enjoy cooking!
Ingredients:
6 to 7 medium to large Jalapeño peppers, fresh
8 ounces block (227g) of cream cheese
4 ounces (113.5g) of white cheddar cheese
1/3 cup of all-purpose flour
2 large eggs
1 cup of Panko bread crumbs
½ cup of plain or seasoned bread crumbs
Cooking oil, for frying
Directions:
Step 1
Wash the jalapeno peppers well, then slice them open vertically, and set them aside. Combine the softened cream cheese and the cheddar cheese, then mash and mix until well combined. Scoop this mixture and stuff it on the peppers. Then, place it on a baking sheet, and put it in the refrigerator to freeze for about 15 to 20 minutes.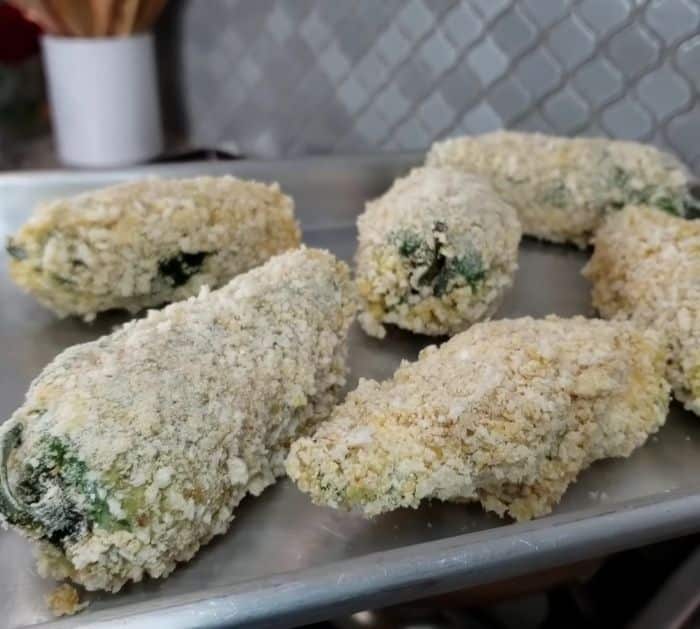 Step 2
Season the all-purpose flour with a pinch of salt, then mix until uniform and do this with the bread crumbs as well, beat the eggs, then set them all aside. Grab your frozen jalapeno peppers and start by dredging them on the all-purpose flour, dip it on the egg, then coat with breadcrumbs. Let them sit for a few minutes, then preheat your oil in a large pan to about 350°F, then fry each pepper until the exterior turns a deep golden brown color. Place on a wire rack to drain excess oil and cool. Serve and enjoy!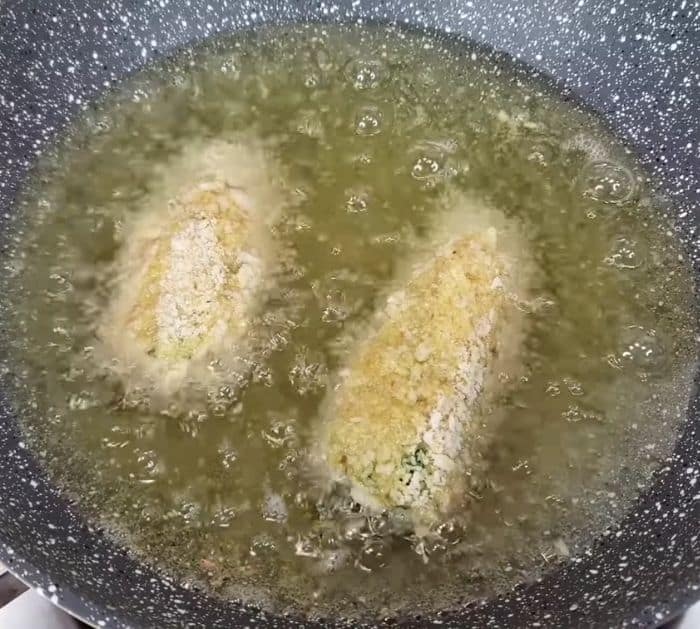 *All these images are credited to Simply Mamá Cooks via YouTube. Give her channel a visit and subscribe for more!
Easy Cream Cheese Jalapeno Poppers Recipe
The post Crunchy Cream Cheese Jalapeno Poppers Recipe appeared first on DIY Joy.