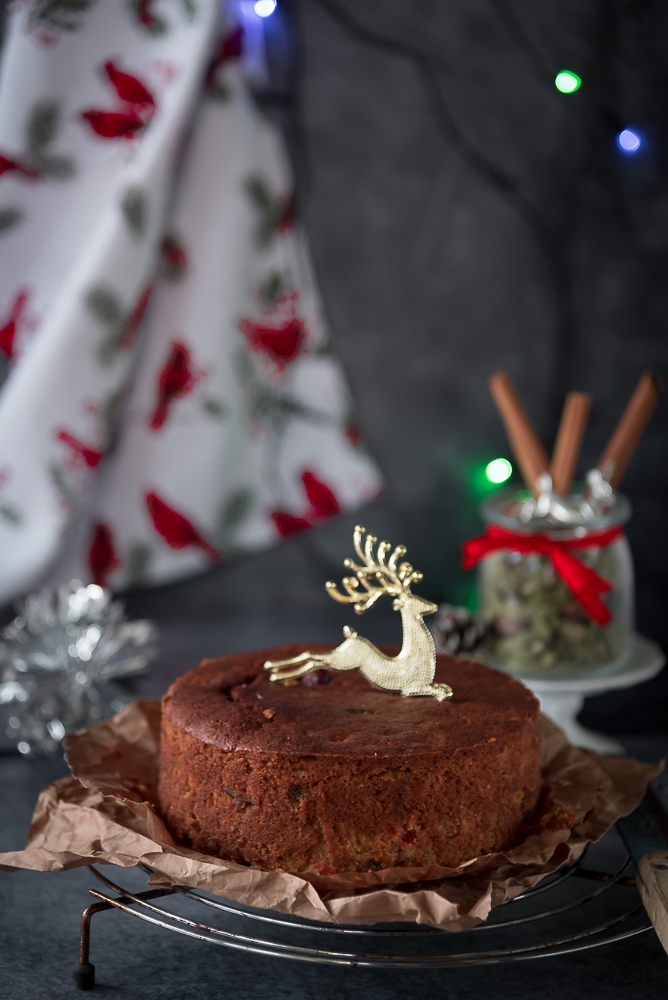 Wishing a Merry Christmasto all My Readers


So, another eventful year for me is coming to an end with a lot of memories of good times and I am wrapping up this year on a sweet note with a Traditional, Old Fashioned Christmas Fruit Cake, eggless Plum Cake. The Plum Cake is intensely rich and moist and is a perfect balance of sweetness from the smoky caramel syrup and the dry fruits. This cake makes a great addition to your holiday table as a dessert, or as a Christmas gift for your family and friends.
This fruit cake recipe doesnt need you to soak the dry fruits in advance and its alcohol-free so you can make the cake instantly just before you need it. Enjoy a slice this spiced eggless plum cake studded with lots of dried fruits, nuts and warm holidays spices for the festive season. But what makes plum a traditional treat during Christmas and why is it considered so special?
The story of plum cakes started in medieval England, where it was a popular tradition to observe a period of fasting and abstinence from any kind of feasting in the weeks leading to Christmas. The fasting and abstinence would hold you in good stead for the indulgent days ahead. As per the custom, on the eve of Christmas, a rich porridge was cooked and eaten to line the stomach for the upcoming feast. The porridge was prepared with oats, dried fruits, spices, honey and sometimes even meat, eventually turning into a Christmas pudding. People started using the same ingredients and made fruitcakes with plums and other dried fruits on Christmas. Thats how plum cakes are believed to have come into existence as a traditional dessert. Source.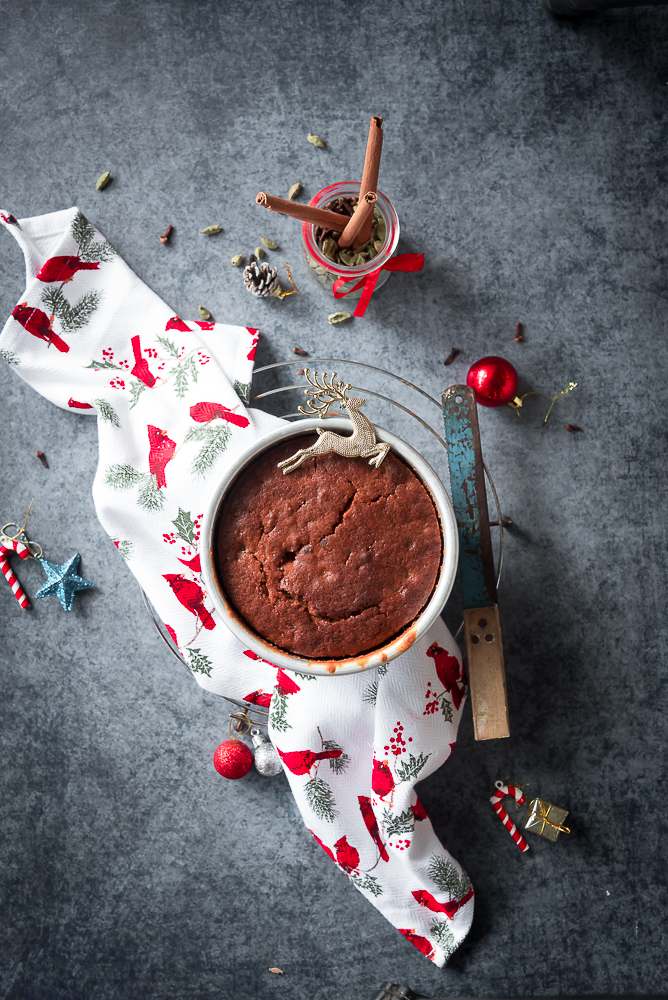 This year I could not soak fruits and nuts in Rum for the Christmas Plum Cake. So this time , I ditched the idea and made this cake non-alcoholic and eggless also. The cake turned out to be really soft and packed with so much flavor!
Fruits & nuts used in this Plum Cake
Black & Yellow raisins
Dates
Cranberry, Blueberry
Apricot, cherry, Plum
Almond and Cashewnuts
I soaked all my fruits and nuts in cranberry juice overnight. You may also use orange juice in place of cranberry juice. Once the fruits are soaked and done, its fairly easy to put together this cake.
Spices used in this Plum Cake
I have used spices like cinnamon, nutmeg, cloves, cardamom and dry ginger. You can use all these spices in powder form also to impart more flavor to the cake.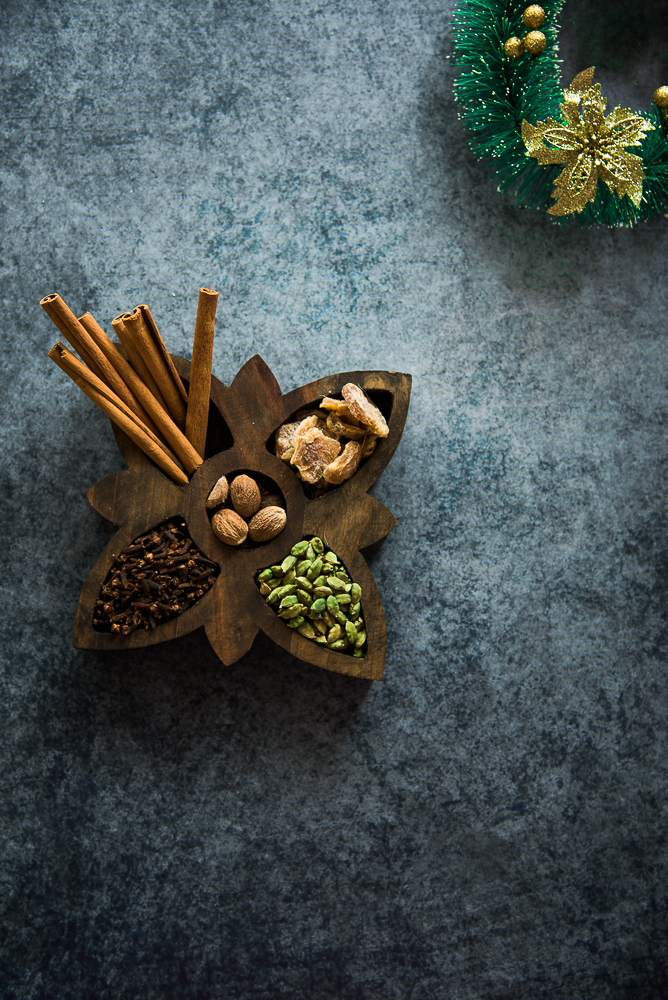 Size of the cake pan and egg substitute
I baked this eggless Christmas Plum Cake cake in a6 inch round cake pan. This cake gets it softness from the use of buttermilk in the recipe. A fairly easy way to make buttermilk at home is by combining milk with vinegar, let it curdle and then use in the recipe.
Ingredients
dried fruits & nuts
1 cup chopped dry fruits and nuts
1/2 cupcranberry juice
Spices for the cake
1tspcinnamon powder
1/2 tsp cardamom powder
1/4tspnutmeg powder
1/4 tsp cloves powder
1/4 tsp ginger powder
Caramel Syrup
1/4 cup sugar
1/2 cup water
Cake dry ingredients
1 cupall purpose flour + 2 tbsp All Purpose flour
1/4tspsalt
1 tsp baking powder
1/4 tsp baking soda
Cake- wet ingredients
1/2 cup milk
2 tsp vinegar
1/4cupbutter
1/2 cup powdered sugar
1/2 cup caramel syrup
1/2 tspvanilla extract
1 tsp lemon zest
1 tsporange zest
Instructions
Toss together all the dried fruits and nuts in a large bowl. Add cranberry juice, mix well and refrigerate overnight. Next morning, the fruits and nuts would have soaked some of the juice. Drain the juice and set the soaked fruits & nuts aside .
In a bowl mix together 1/2 cup milk with 2 tsp vinegar and set aside for 5-10 minutes. The milk will curdle and thats our buttermilk what we will be using in the recipe.
Add sugar in a heavy bottomed pan. Keep the flame at medium to low throughout the process. Do not stir but wait for the sugar to slowly melt and liquefy. If you feel the sugar will get burnt, you can hold the pan and swirl slightly . Once the entire sugar is dissolved and now its dark golden brown, switch off the stove. Take 1/2 cup of water and pour slowly. When you add the water, it will start to bubble up viciously. Take care that it does not splash on you. Stand at a distance and pour.
If you do this correctly there will be no lump formation, if any lumps have formed, switch back the stove and stir so that the lumps melt again. Switch off and let the caramel cool completely.
Pre-heat oven to 170 degree and line a 6 inch cake pan with parchment paper and brush the sides with butter. Set aside.
Spread the soaked dry fruits and nuts on a plate and add 2 tbsp flour to coat the dry fruits. So that they dont sink to the bottom of the batter while baking. Set aside.
Mix the remaining flour and baking powder, spices, and salt until well combined. Add the spices cinnamon powder, cloves powder, cardamom powder, dry ginger powder and nutmeg powder. Mix to combine all the spices with the flour.
Beat the butter and 1/2 cup sugar until fluffy about 10 mins by hand. Add vanilla , lemon extract, orange extract and whisk to combine.
Next, add the buttermilk in parts, starting and ending with the flour mix. So add the flour mix in 3 parts and the milk-vinegar mix in 2 parts, mixing well after each addition.
Add the cooled caramel and dredged fruits and gently fold in. Pour batter into a greased cake pan and smooth the top.
Bake the cake at 170degrees for 60-65 minutes, or till a toothpick inserted in the center comes out clean. At around 30-35 minute mark, you can cover the cake with a sheet of aluminium foil to prevent excessive browning.
Once done, remove the cake carefully from the oven. Wait for 5-10 minutes and then flip the cake on a wire rack.
Peel the parchment paper and let the cake cool down completely. enjoy a slice of this festive plum cake !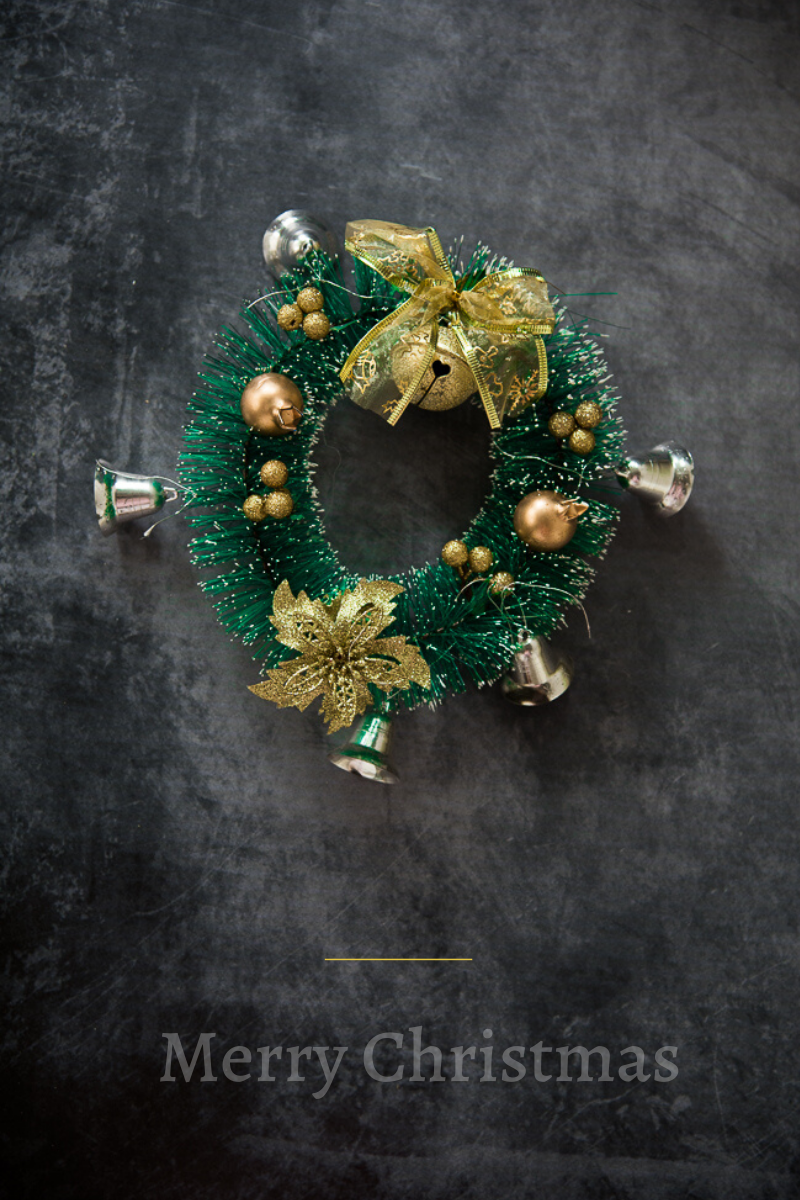 The post Eggless Plum Cake-How To Make Traditional Plum Cake For The Festival Season appeared first on Culinary Xpress.