Mitch here!
A capsule wardrobe is built of staple pieces that can be rearranged and reutilized to form dozens of different outfit combinations. And this one is geared toward the preppy and classic. It was designed for year-round wear, though it does includes a few specialized pieces for each season. Whether you're building a wardrobe from scratch or refreshing your look, here are the fundamental basics necessary for the modern guy!

Where to Shop:
J.Crew: It's safe to say that J.Crew has reasserted itself as the leader in men's fashion. The majority of the products you'll find in this post are J.Crew and J.Crew Factory. When building a capsule wardrobe, it's worth starting in the place that has it all.
Nordstrom: When looking for more variety and specialized pieces, Nordstrom is a great option. They carry everything, offer incredible service, and have a ridiculously wonderful return policy.
Ralph Lauren: While it'd be fun to build a whole wardrobe from Ralph Lauren, it might break your bank account in half. That said, the RL pieces that I do own have been with me for years, and I've never had to replace them because they're both incredibly well-made and timeless. RL style is iconic and quality is unmatched.
Vineyard Vines: A personal favorite, Vineyard Vines pieces can serve as a pop of color for an otherwise simple outfit. The quality of their clothes is phenomenal and their Performance line is extra comfy and wrinkle-resistant, making it a great option for long days or travel.
All-Year Men's Capsule Wardrobe

Basic T Shirts: White / Navy / Gray
Three simple t-shirts got me through college, and I still reach for a plain tee when putting together a casual outfit. I prefer pocket tees, but J.Crew also has basic crewnecks. These t-shirts are perfect on their own with jeans, chinos or shorts… but they're also great layering pieces for transitional outfits.

Dress Shirts: White / Blue / Gingham
Three dress shirts are all you need to get through the workweek. They look great under a sweater or blazer, with a tie, or by themselves for a more casual look. Personally, I'm more of a button-down guy than a collar-stay guy, but the white/blue/gingham trifecta is tried and true. There's no need to mess with it.

Casual Button Downs: Striped / Chambray / Gingham / Navy
I wear a casual button down almost every day of the year, and these four options are my favorites. They're easy to assemble an outfit around, don't typically require ironing, and make it seem like extra effort was put into an outfit. They'll keep you warm in transitional periods, layer up easily in the winter months, and pair perfectly with shorts and flip flops in the summer.

Classic Button Down: Blue / White / Navy
Ralph Lauren makes the best classic button-down shirts around. Again, these shirts are so iconic I gave them their own category. This is the kind of shirt that never makes it to the closet; it goes straight from the drying rack to an outfit each week. In-laws are particularly impressed by them.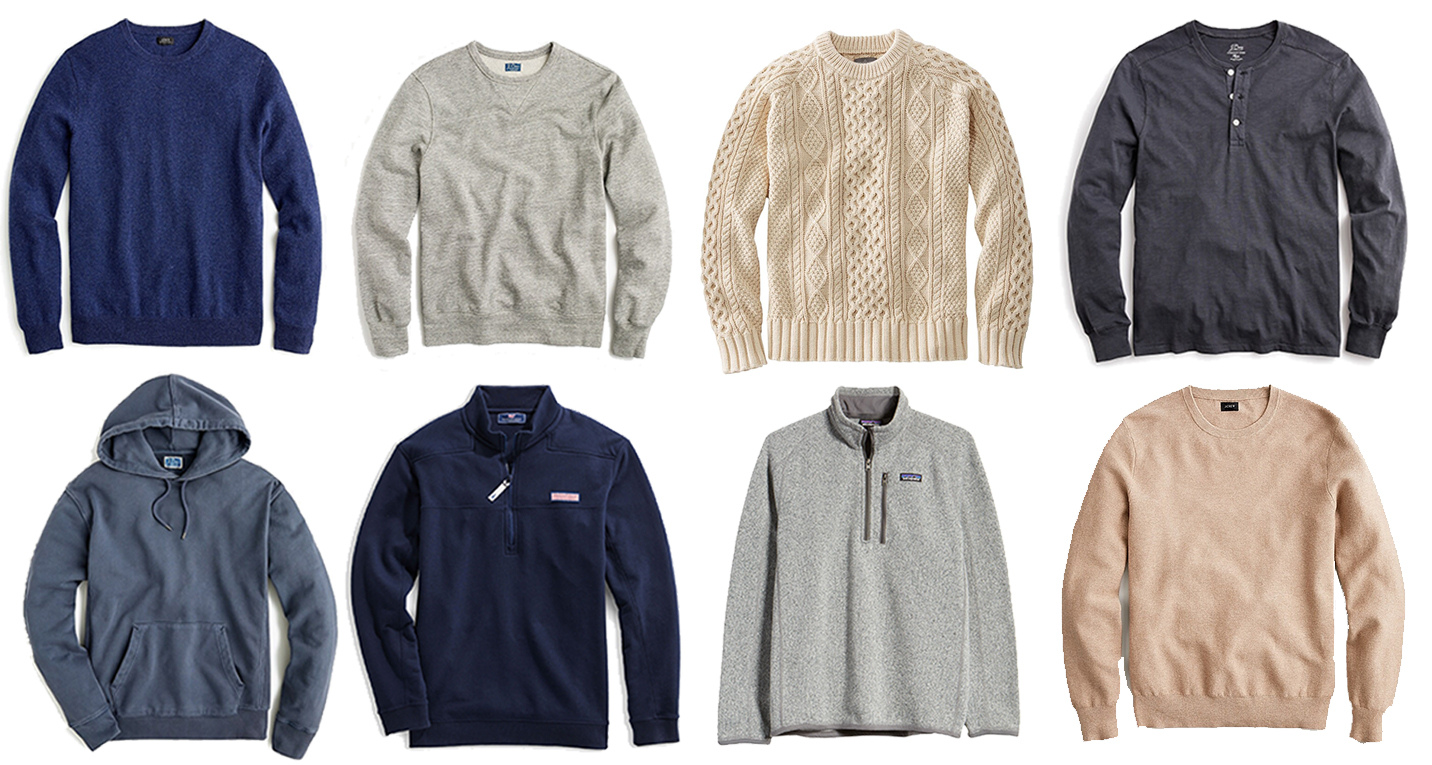 Layers: Sweater / Crewneck / Fisherman /  Henley / Hoodie / Shep Shirt / Pullover / Heather
I live in Chicago and often rely on three or four layers for a variety of reasons. These pieces can serve to prevent frostbite, cover up a wrinkled shirt, elevate an outfit for a dressier occasion, or tackle one of those days when temps spike or drop dramatically within a short period of time.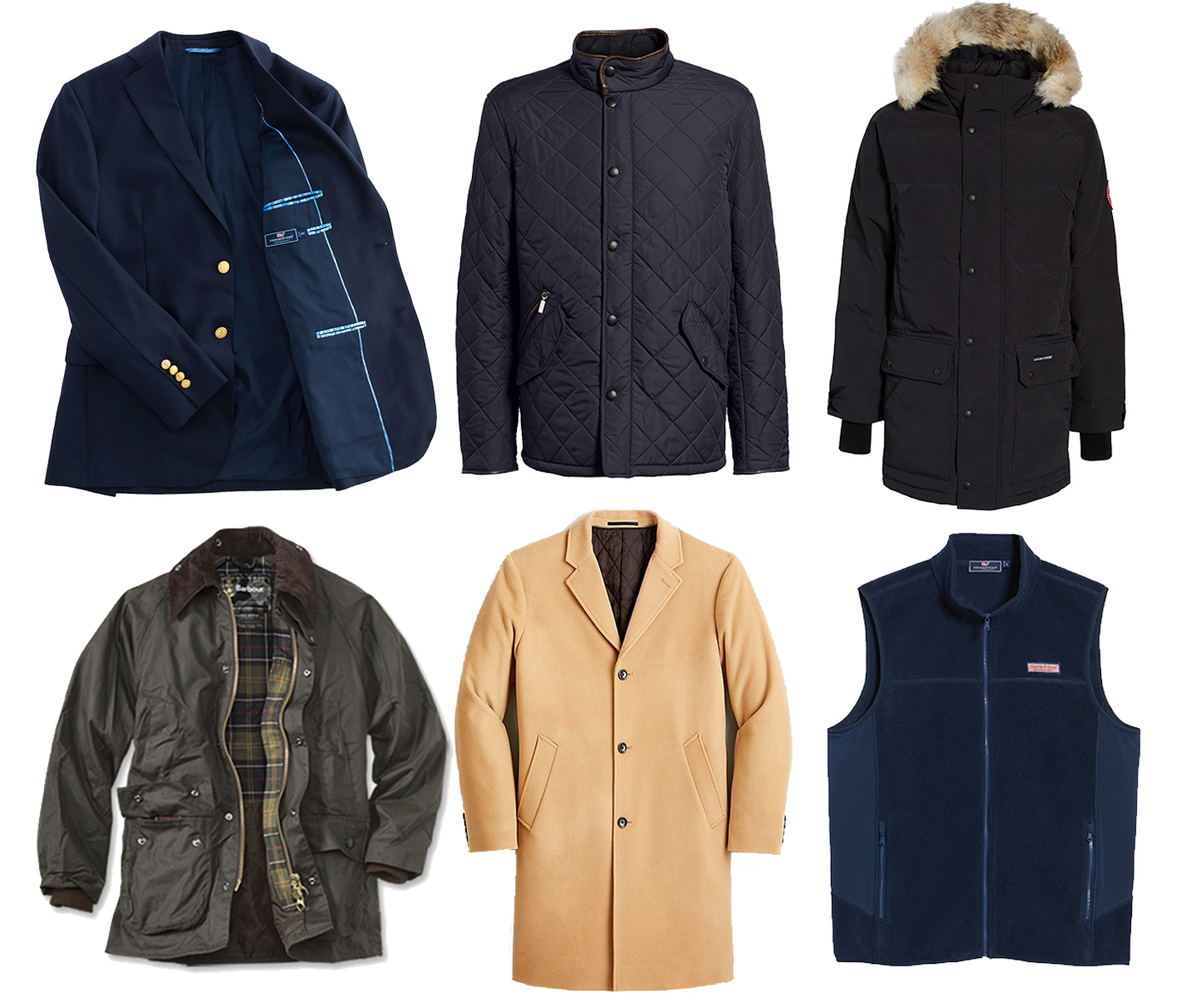 Coats: Blazer / Quilted Jacket / Parka / Barbour / Overcoat / Vest
The coat is the most prominent piece of an outfit and it's often overlooked. I like to vary my coat selection to freshen up my look throughout the week. Go for neutral tones for versatility.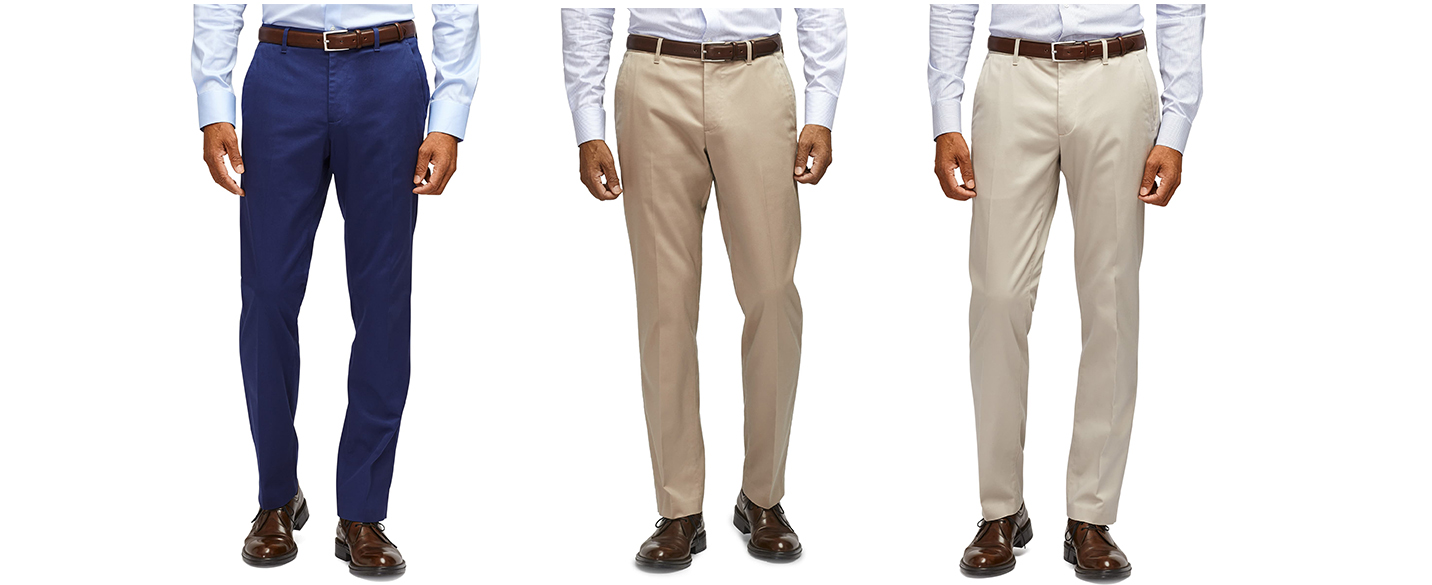 Chinos are lighter-fitting and slimmer cut than khakis. They also look more polished and rest more comfortably. These three pairs can easily get you through the workweek without wearing out your options. They're cool in the summer, warm in the winter, and wrinkle-resistant all the time.
Casual Pants: Dark Wash Jeans / Light Wash Jeans / Joggers
Jeans and joggers are the heroes of any guys wardrobe. Nearly every outfit available in this guide can be paired with these jeans and look fantastic. Joggers are a newer addition for me, but I'm not sure how I lived without them for so long. They're comfy enough to be worn at home and acceptable enough for brunch. I spend most weekends in them.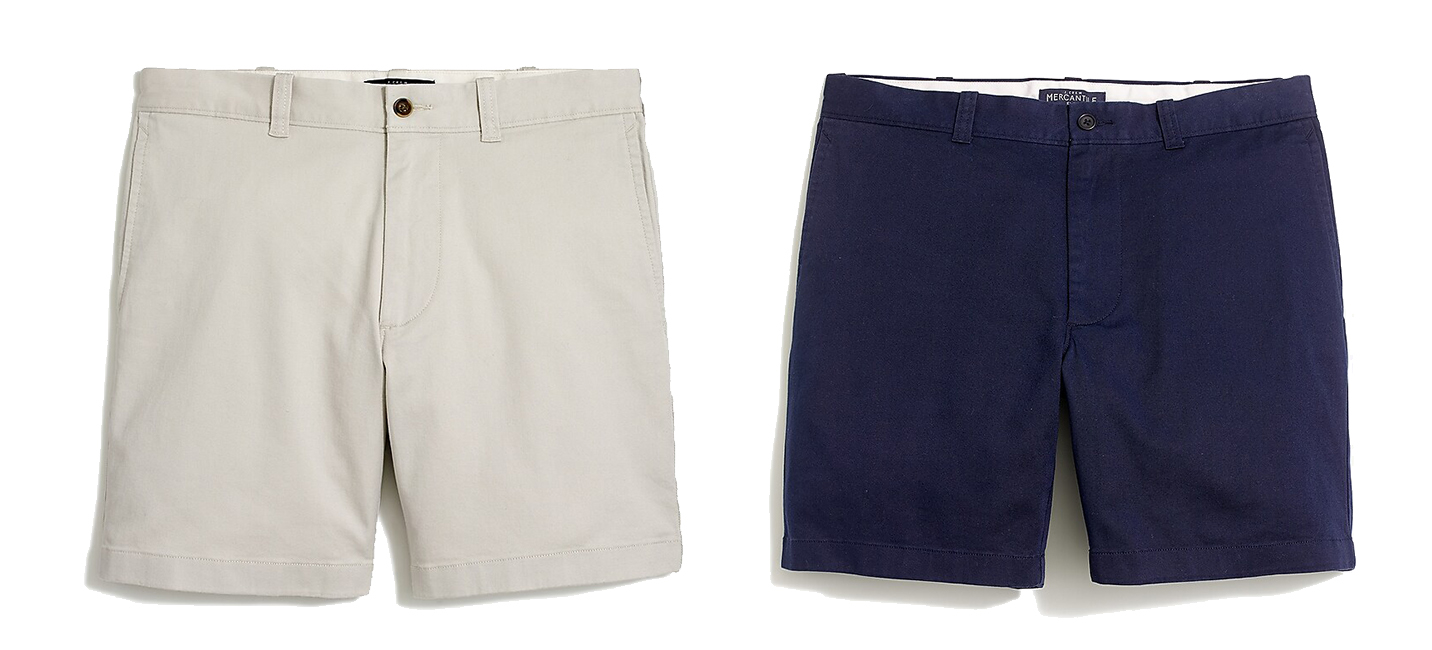 No all-year capsule wardrobe would be complete without two pairs of basic shorts. Lately, it's become fashionable to shorten the inseam a bit, but I find these 7-inchers in khaki and navy to be perfectly fashionable and comfortable at the same time. Pair with a t-shirt, casual button down, a sweater in transitional periods or even a blazer when you're feeling extra preppy.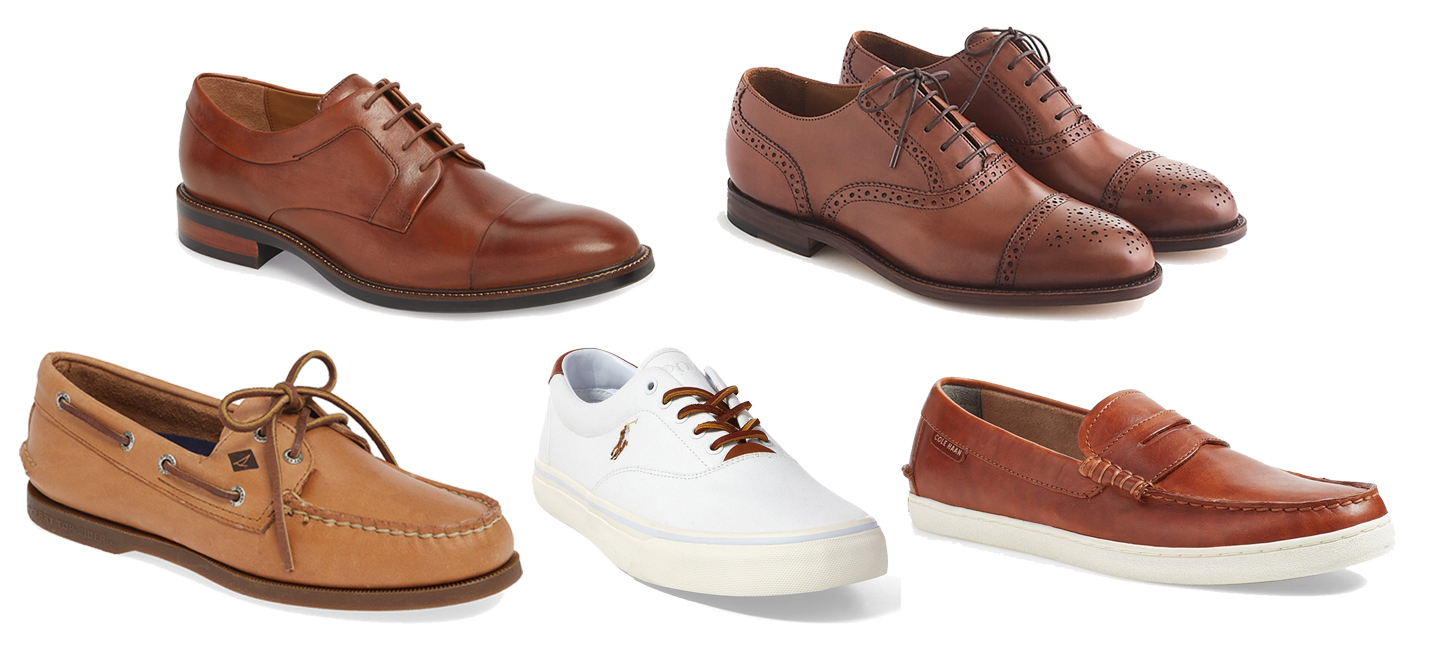 Shoes: Cap Toe Derby / Oxfords / Boat Shoes / Sneaker / Loafer
It might seem like overkill, but these five basic shoe types can finish off any outfit in this capsule wardrobe. You'll note that I omitted black shoes from the guide as I've found brown leather to be more versatile. Brown also works well with all the products featured in this post!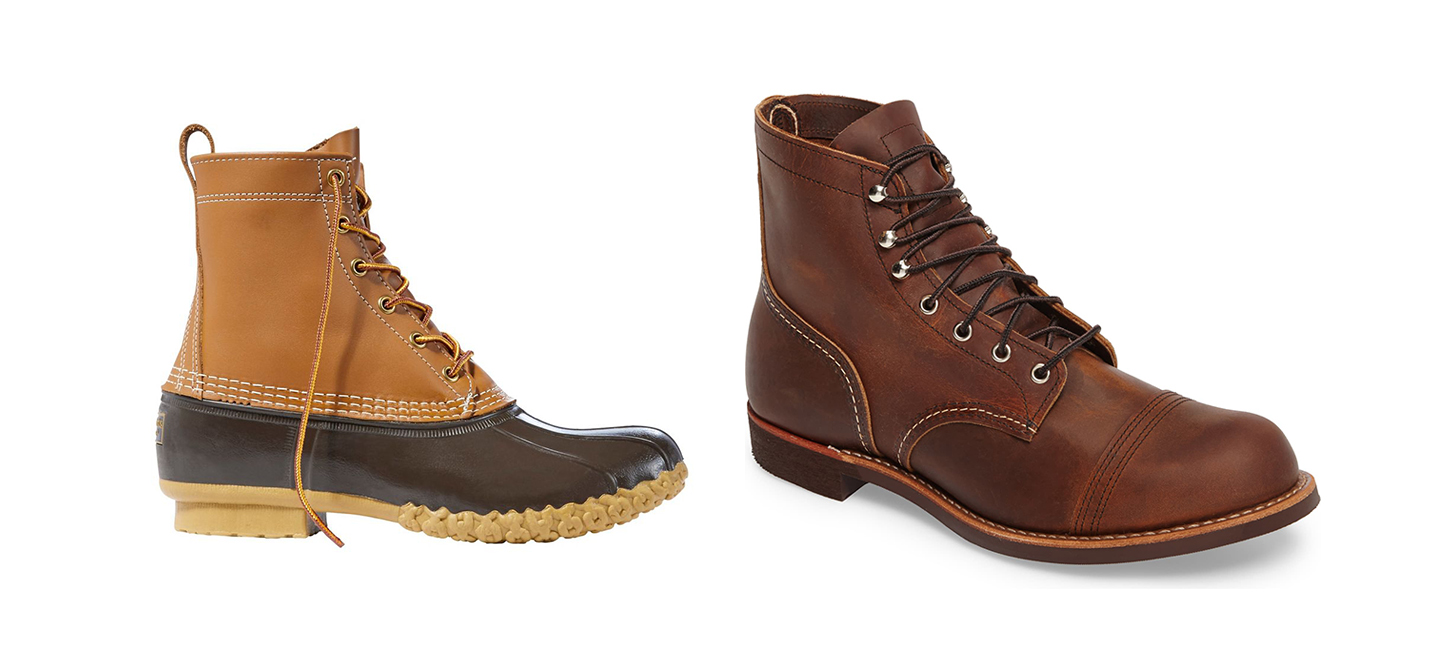 Boots: Duck Boot / Leather Boot
More rugged footwear is essential, and these two options easily get the job done. I wear my Duck Boots at least twice a week and they're comfortable enough to keep on the whole day.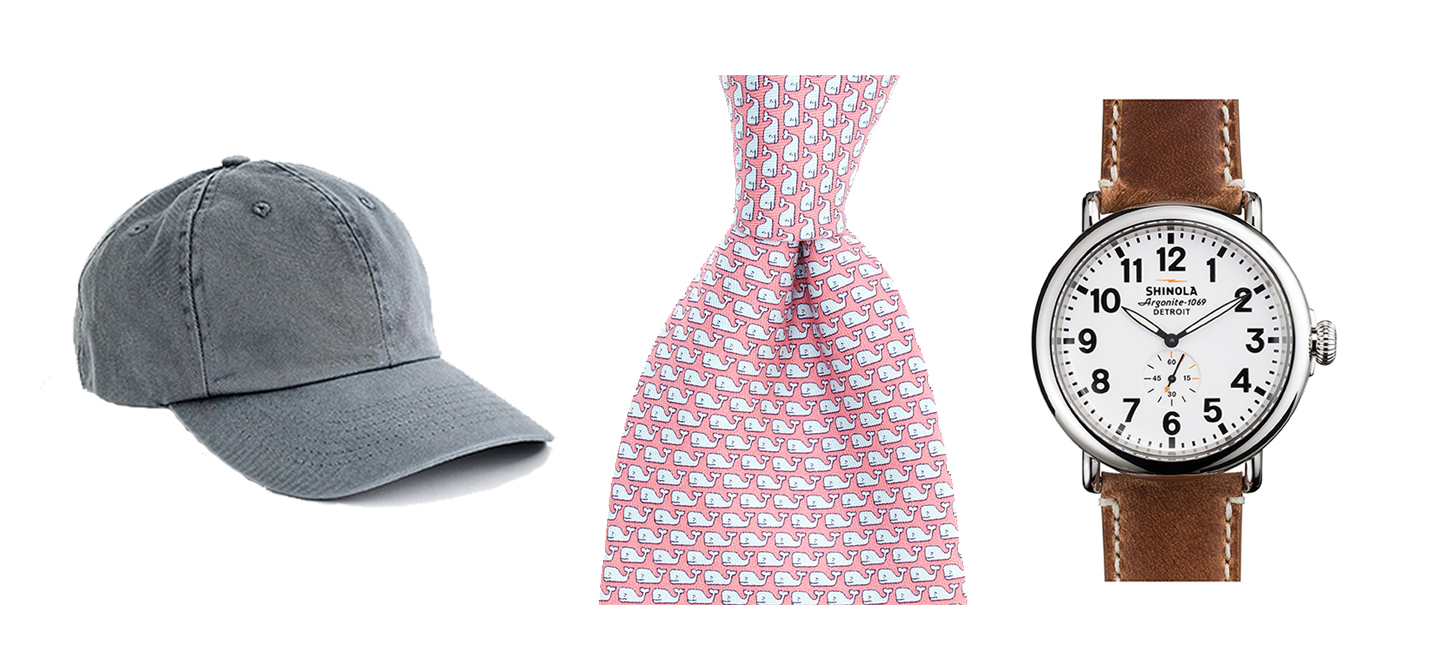 Accessories: Hat / Tie / Watch
Listing accessories seems auxiliary to a true capsule wardrobe, but a good hat, tie and watch are important pieces that every guy should own. In comparison with the ladies, we don't get much in terms of flourishes… but these little pieces can get extra milage out of any outfit, and will hold up for the long run.
Mitch. OUT!
The post Men's Preppy Capsule Wardrobe appeared first on Kelly in the City.